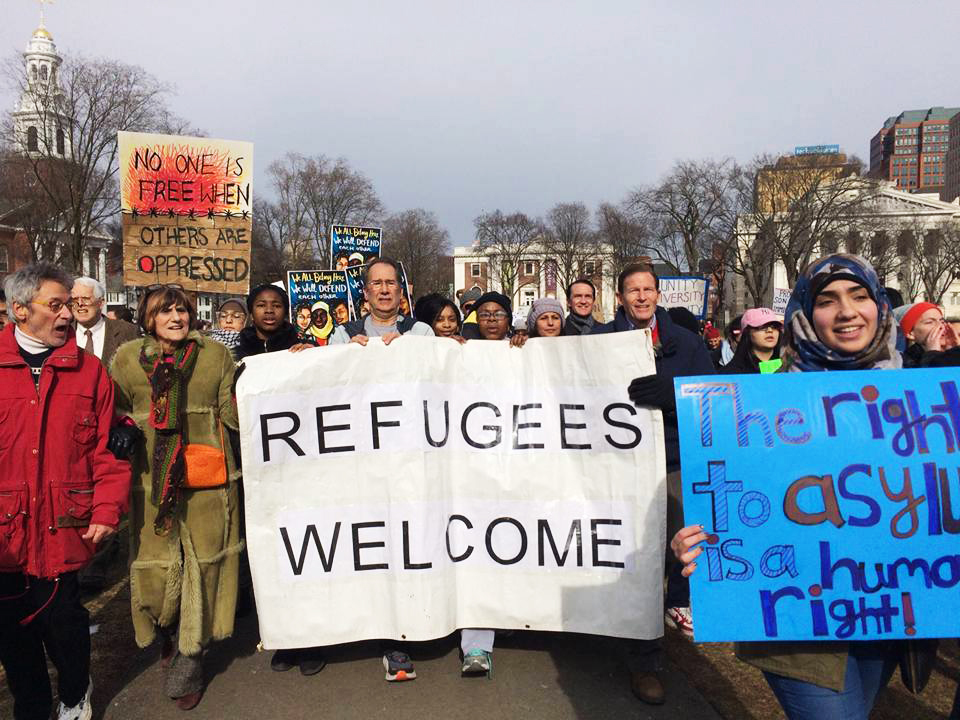 Senior Essay Title: "Refugee policy, Resettlement, and Resistance in New Haven, Connecticut: Navigating the politics of citizenship, and sanctuary in the Trump Era"
Adviser: Marcia Inhorn
Abstract: My senior essay examines refugee policy & resettlement since the election of Trump. Refugee policy, which has been based on fear has downstream effects on the availability of resettlement and welfare services for refugees and immigrants, impacting how "self-sufficient," refugees can be. Resettlement in New Haven while embodying ideas of accompaniment is affected by the lack of resources and the positionality of refugees that make them structurally vulnerable. Along with structural factors, lack of clear communication with healthcare providers in the form of linguistic and cultural barriers further can affect healthcare outcomes. However, the xenophobic policy and rhetoric from the Trump presidency have resulted in citizens in an awakening of the sanctuary movement where New Haven denizens recognize and aim to help the most vulnerable in society. The revival of the movement also brings up important questions about the role of ordinary citizens in ensuring that refugees, immigrants, and asylum seekers are becoming self-sufficient and fully integrated into the city. Possibly, a more effective way to ensure that is to eliminate structural vulnerabilities and gaps within refugee resettlement—including creating efficient access to transportation, to food/grocery stores, to job retraining programs as well as language translation services and lessons.