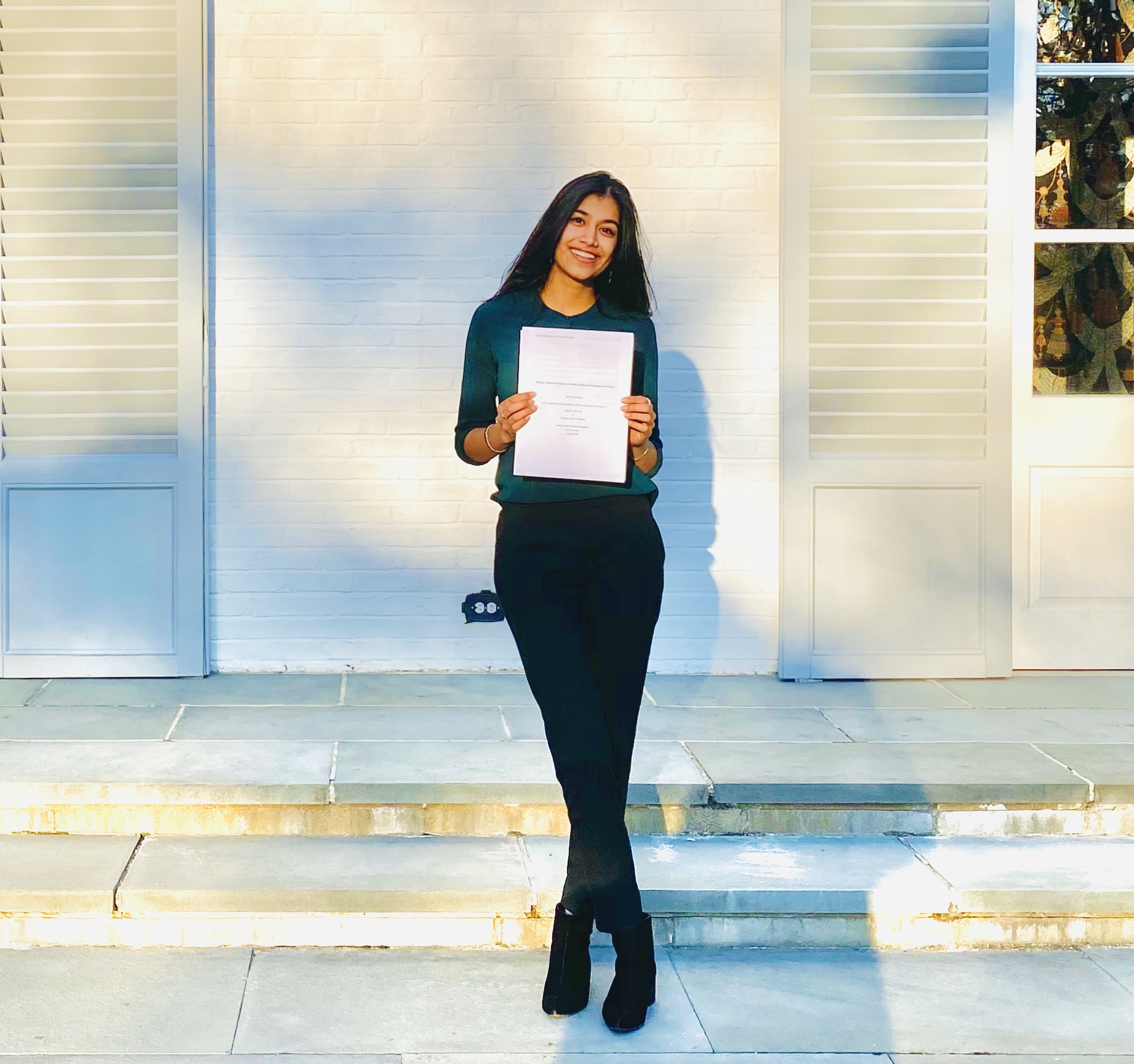 Senior Essay Title: "From Obscurity to Memory: Domesticity, Femininity & Self-Determination among Hindu Women in Kenya"
Adviser: Daniel Magaziner
Abstract: In Kenyan-Indian history, the enduring stereotype of the 'dukawallah' holding the fort for the cause of progress is invariably male. The support and comfort provided by female pioneers is unquestionably erased from mainstream historical narratives. Similarly to early female migrants worldwide, Indian women in East Africa were themselves agents of change who, in spite of being doubly excluded on the basis of both race and womanhood, forged a vibrant citizenship and public life for themselves. "From Obscurity to Memory" is a collective portrait of these forgotten pioneers. It presents a multilayered narrative about women who engaged deeply in the work of cultural production and diasporic self-understanding.

Inspired by The Feminist Memory Project–a Nepalese archival project "memorializing women's pasts in the belief that their historical visibility will advance the case for liberation"–this, too, is an archive-in-progress. Collated predominantly from personal family archives, the material herein aims to rehistoricize the experiences of Hindu women in Kenya, thereby creating a space for the retelling of marginalized histories. Through vignettes of my maternal grandmother's life in Kenya, this essay addresses notions of gendered labour, sociocultural networks, economic class, and patriarchal structures of control, to explore the manifestation of distinct Kenyan-Indian identities, which prevail today.